Tae Kwon Do Self Defense

YOGA

Fitness
Lyndell Institute is a family-friendly martial arts and fitness center, emphasizing self-confidence, discipline, perseverance, and motivation for health and success in school, sports, and life. We provide a fun, positive, supportive social network.
Unleash Your Unlimited Potential
It's not just punching and kicking.
What you learn on the training floor begins to quickly impact every other place in your life, bringing you strength, confidence, inner peace, and the power to control your mind and your life.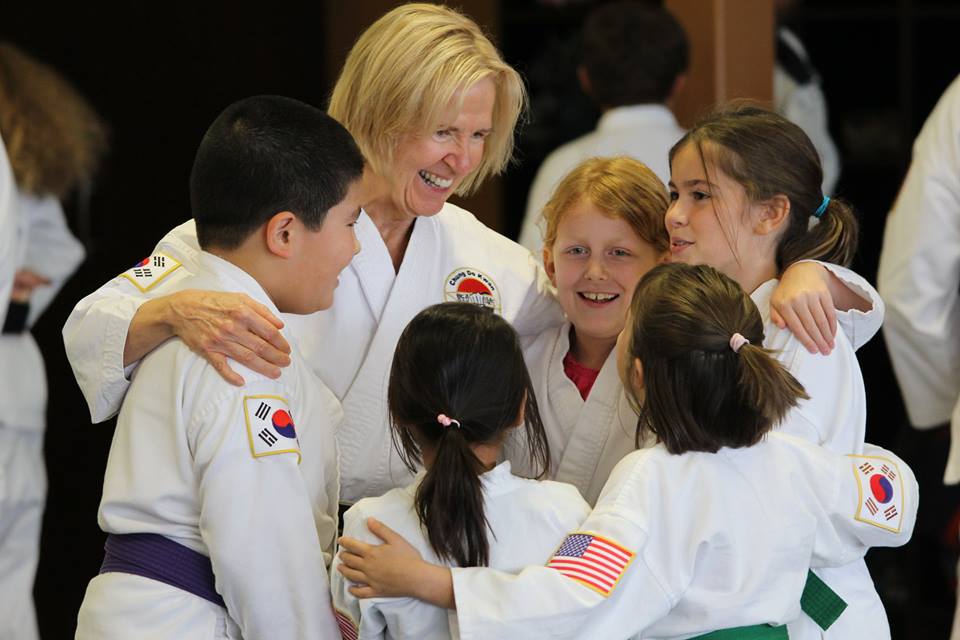 Build self-esteem
Increase self-confidence
Build character
Improve concentration and focus 
Increase physical fitness
Teach discipline, self-motivation, and self-control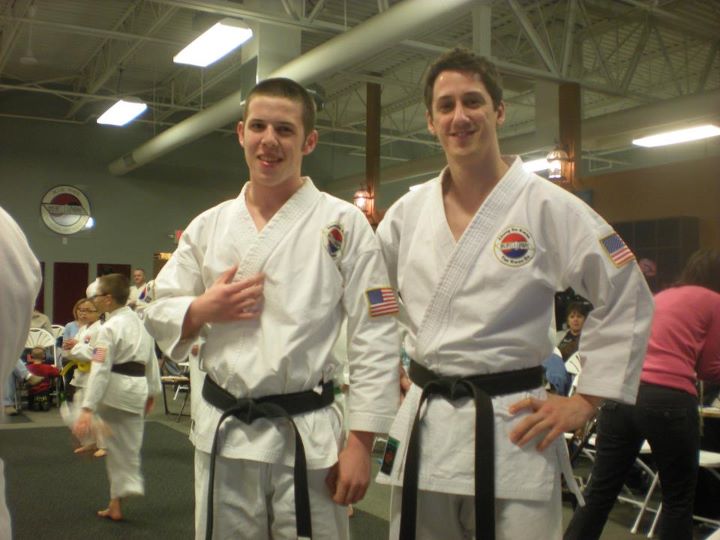 Training in a martial art is demanding of body, mind, and spirit. Knowing you have the ability to prevail and succeed in a strenuous and difficult activity can give you the emotional strength to accept other challenges in your life.
Classes designed to accommodate all fitness and skill levels—from beginner to advanced. Excellent for those looking for a serious, yet fun and friendly, cardio and toning workout.  
Pay only for those classes you attend! Attend when you want, as often as you want, whatever class you want! Cross-train…mix it up…avoid exercise boredom!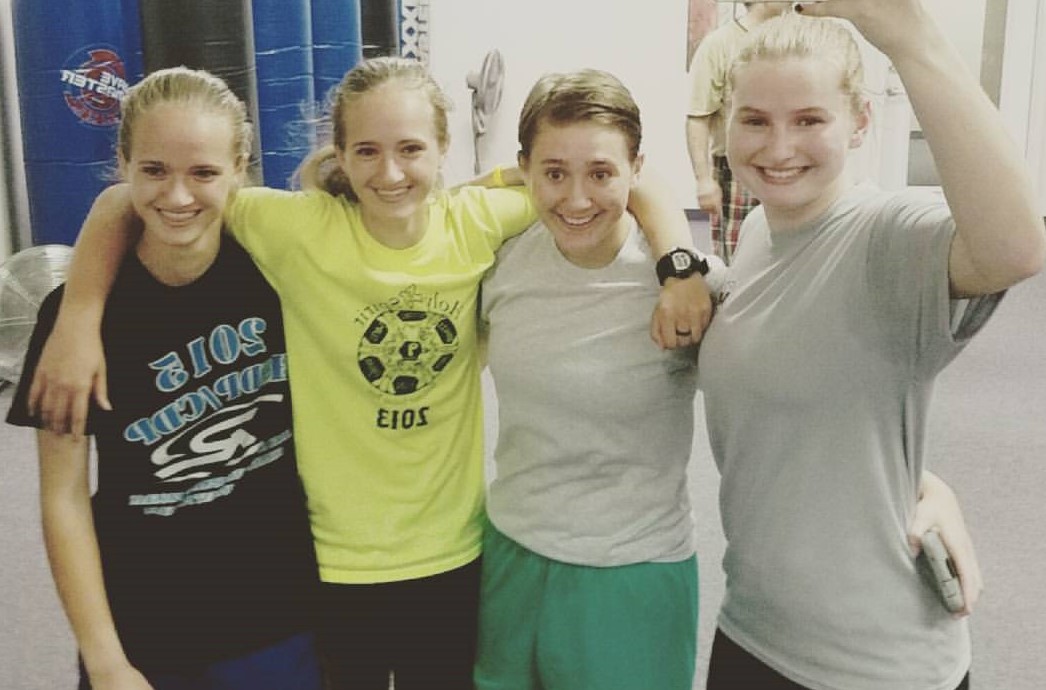 Learn practical and powerful self-defense techniques that can and will save your life. Taught by high-ranking and highly experienced self-defense instructors, these self-defense drills will enable you to disable and free yourself from an attacker no matter your age, size, gender, fitness level, or strength. Learn the attacker's vulnerable targets and your body's well-designed weaponry, discover how to employ powerful and targeted technique, learn how to escape from common holds, practice awareness training skills in scenario drills, all while developing a heightened level of confidence in how you carry yourself.  Classes are available as weekly ongoing public sessions (see our monthly schedule), or as private sessions, private group sessions, and public 2-hour intensives. Email myalyndell@hotmail.com to inquire about private classes.
TRAIN HARD. LIVE WELL. WE WELCOME YOU. CLAIM YOUR FREE PASS!
Sample a FREE class to find out if Lyndell Institute is right for you and your family. We do not employ high pressure sales tactics nor do we offer contracts of any kind. We want you with us because you love our school and the high-quality training we provide. When you feel comfortable, you decide when you would like to join us.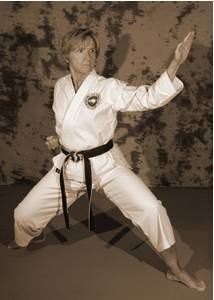 Third Degree Black Belt in Chung Do Kwan Tae Kwon Do
Self-Defense Instructor
Certified Personal Trainer
Certified Yoga Instructor
Hypnotherapist and Reiki Master/Teacher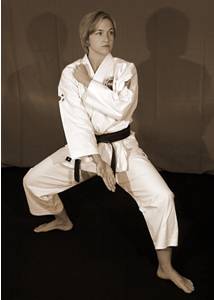 Third Degree Black Belt in Chung Do Kwan Tae Kwon Do
Self-Defense Instructor
Certified Personal Trainer
Certified Yoga Instructor
Adjunct Professor at St. Charles Community College

Here's what our students are saying about us
 MARTIAL ARTS 
Chung Do Kwan Tae Kwon Do Korean Karate

Self Defense
Yoga
Cardio Kickboxing
Cardio Fitness classes
Mudo Yoga
"The passion that Jamie and Sharon have for life and health is contagious. Lyndell Institute is a welcoming environment that I would recommend to anyone."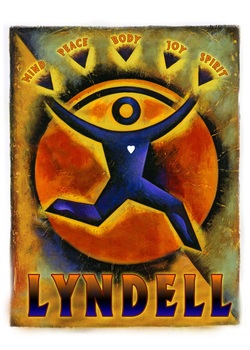 "Lyndell is an amazing place to discover skills to help you focus better in and out of class. Not only is it terrific stress relief, the environment is both nurturing and challenging. The instructors create an environment where we as students support each other and make each other better. You truly learn that both in class and in life our belief in ourselves can overcome the physical challenges we feel are in our way. Lyndell is like a second family."
"Lyndell Institute is the best choice to start your training in Tae Kwon Do. The Instructors have years of experience; they really enjoy sharing their knowledge with the students and are always excited to see each person's individual progress. This is one activity the entire family can do together to have fun and to stay fit at the same time. With so many activities available in addition to class training, the students develop many friendships as well."
Curious about the difference between Tae Kwon Do, Martial Arts, and Karate?
The term martial arts comes from Latin and refers to Mars, the Roman god of war. Therefore, many people think that martial arts must be all about fighting and self defense. That is true, but it is a limited view of the practice. In today's world, the martial arts provide not only self defense practice but also health, physical fitness, stress relief, and mindfulness for all ages, male and female. Karate and Tae Kwon Do are two styles of martial arts.
Karate as a martial art originated in Japan and is known as a striking art, using punches, strikes, and kicks. Karate translates to mean "empty hand". Shotokan Karate, one of the styles of karate, is a traditional martial art founded by Master Gichin Funakoshi. He believed that "The ultimate aim of karate lies not in victory or defeat, but in the perfection of the character of the participant."
Tae Kwon Do originated in Korea. The style we practice at Lyndell Institute is called Chung Do Kwan, founded by Won Kuk Lee, considered the Father of Tae Kwon Do. Translated into English, Chung Do Kwan means "the school of theblue wave", so named for the dichotomy of the destructive power and the gentleness of water. Master Lee trained in karate with Master Funakoshi in Japan beginning in the 1920's. He returned to Korea following the Japanese occupation.
At Lyndell Institute, we are fourth generation students of a martial art called Chung Do Kwan Tae Kwon Do, from the original Won Kuk Lee school in Korea. Chung Do Kwan is also known as Korean Karate, due to the influence of Gichin Funakoshi, the Japanese karate master.